We are sports, from the ground up.


Sign up for our newsletter to keep up to date with the latest product offerings and promotions.
Sign up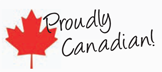 Barber Sport Surfaces Ltd. (formerly Barber Tennis Courts) is a PROUD Canadian owned company serving Ontario and many countries world wide.
Learn More

Addicted to Facebook?
So are we!
Barber Sport Surfaces Ltd. is now on Facebook!

On behalf of City Council and myself I am writing this letter to thank you for a job well done at the indoor soccer facility.
The indoor... Read more